Syncosystem's multi-utility platform is helping businesses drive revenues and at the same time cut costs, thus improving their margins and boosting their growth.
Atlanta, GA, USA – Syncosystem is a pioneer in offering a patent-pending app that connects people with businesses across all industries so that they can experience better transactions while collecting, owning, and sharing their data during these transactions.
"By having people own and manage their data, we will improvise the way data is used to deliver customized products and services to individuals. Syncosystem will positively disrupt and improve health care, public health, and day-to-day business while saving lives, decreasing mistakes, and lowering costs. The ultimate objective of Syncosystem is to enable smarter transactions, smarter businesses, and smarter living," says Dr. Kelvin Brown, Founder and Chief Executive Officer of Syncosystem.
The Syncosystem ecosystem includes the following powerful platforms: ShopSaveGo, SyncoBlock, HappyStops, and MetaSynco.
The platform is designed to benefit the providers and as well as individuals by enabling seamless data sharing in a secure environment and with the consent of the individuals.
Businesses can hop onto Syncosystem's platform and claim their business and start saving thousands of dollars. The platform comes packed with features that include merchant processing, encrypted texting, scheduling, marketing, and document management.
On the other hand, Individuals can log onto the platform and shop across multiple industries and save money and time by selecting the perfect providers and businesses, paying from their phone, and communicating with businesses so that they are expected upon arrival.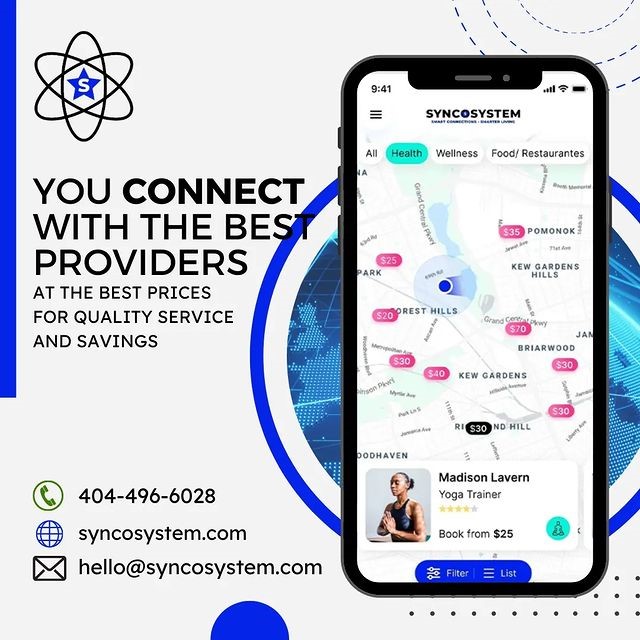 In a digitally connected world, technology has played a significant role in transforming the lifestyles of people across the world. Whether at work, at home, or while traveling or shopping, our activities generate a tremendous amount of data which is continuously collected through multiple online services we access. This may include our internet browsing data, location data, health data, etc. Many businesses that collect this data use advanced AI-based algorithms to process the data and map our lifestyles so they can sell customized products and services.
Syncosystem aims to empower individuals so that they have more control over their data and have more visibility on how the data is shared with the providers to ensure greater privacy and data security.
According to Dr. Brown, controlling and understanding your own data that is being collected by industries about you is not only important but also critical and mandatory. Syncosystem is proud of the fact that it is the only company that gives you data ownership. Data is key to making more informed and insightful decisions. Syncosystem helps people provide businesses with the critical data they need to provide better service.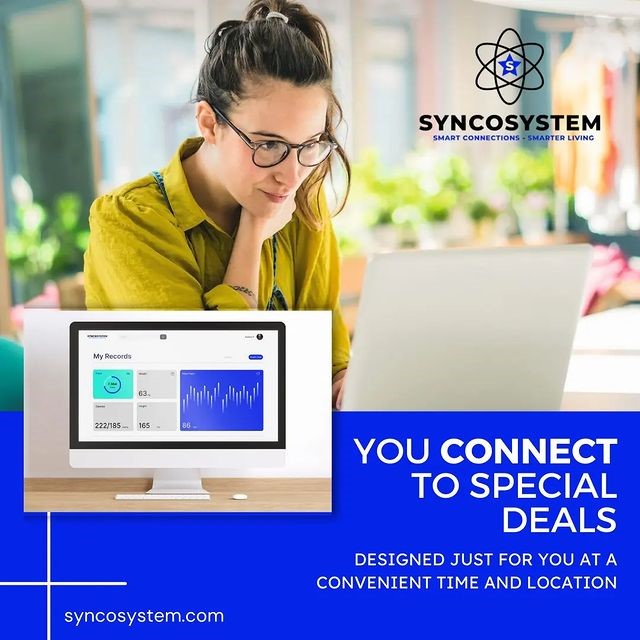 Another useful feature of Syncosystem is its ability to discover special deals and offers that you want. This will help you save on specific products and services that you are looking for at any given time. Businesses frequently run several promotional offers. When you let businesses know what you want, they will send you specific offers and deals for you to enjoy during the normal course of your day.
Most businesses have a limited marketing budget. Moreover, marketing expenses for businesses usually have unknown ROIs and are very expensive. With Syncosystem's platform, businesses have the unique ability to target promotions to a specific population who specifically want and can buy their products or services.
Syncosystem's multi-utility app is designed to enable significant time and cost savings for both businesses as well as individuals. The company plans to add more features to the platform based on its market research and user feedback.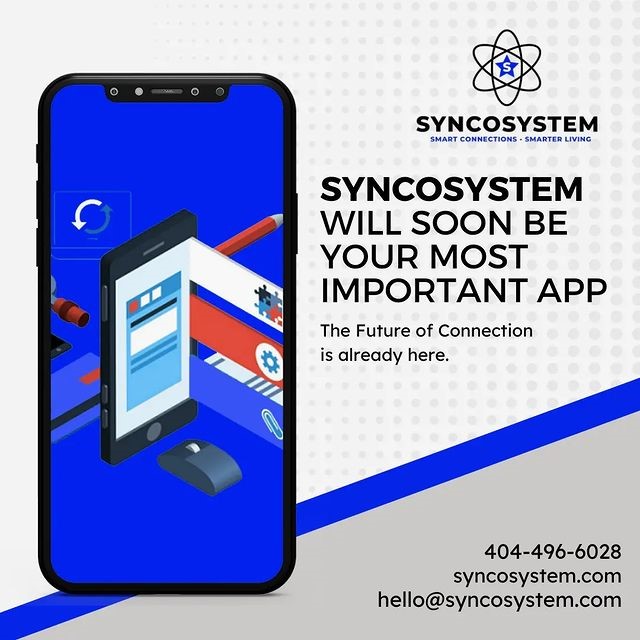 About Syncosystem
Syncosystem was founded on decades of experiences within health care, public health, business, analytics, and simply living life. Their team of highly skilled engineers, digital architects, financial advisors, and data specialists possess over a century of combined expertise in their respective fields and have come together to deliver a more impactful mobile shopping and data management platform that holds the power to improve the lives of others through a more informed approach to health and wellness.
For more information, reach out via the website or call them at (404)-496-6028.
Official Links
Facebook: https://www.facebook.com/syncosystem/
Instagram: https://www.instagram.com/syncosystem/
###
Media Contact
Company Name: Syncosystem, Inc.
Contact Person: January Pugh
Email: [email protected]
City: Atlanta
State: GA
Country: USA
Website: https://syncosystem.com/